My other stories/games:

(Jodi's Story - Zombie Apocalypse | The Oracle - Military Sci-Fi | Shadow of the Demon - 5e D&D | Crown Jewel - Wargame | Trailing Kyle Rahn - Mythic Starwars | Eilwen's Tale - Ironsworn)
Time to start a new solo RPG thread using the amazing Against the Darkmaster RPG! 
First some background: My RP gaming days started as a teen in the mid 80s where I was introduced to MERP (Iron Crown Enterprise's Middle Earth Roleplaying).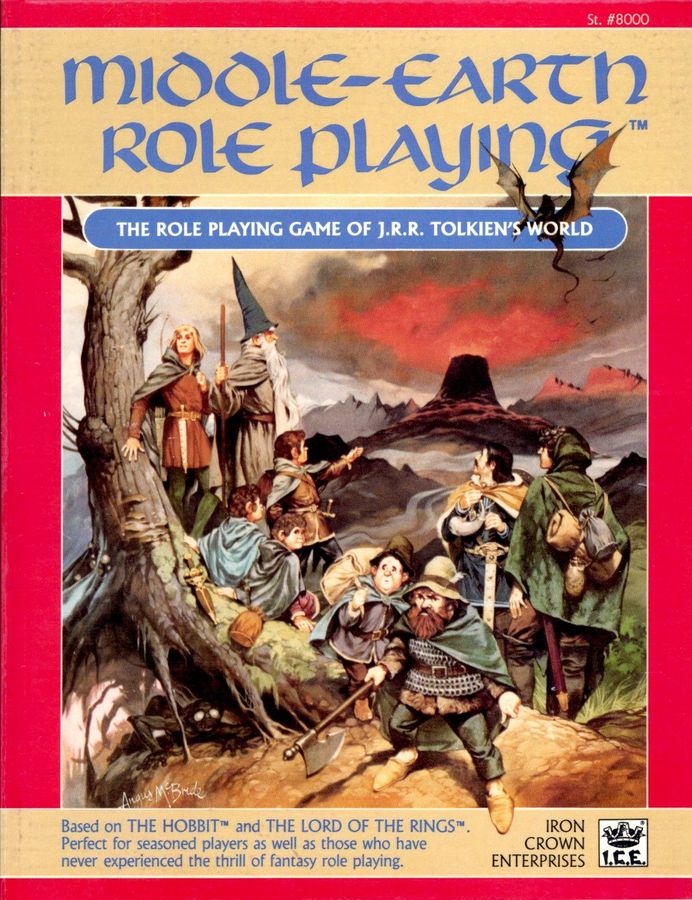 (Image from
rpggeek.com
)
DnD, when I grew up, was anathema, and it was viewed nearly akin to devil worship. But a game built around the noble works of Tolkien? My mom was okay with that, and my happy days of adventuring began. From there, we went to Rolemaster, and then GURPS, then branching out into various other games. But it all started with MERP, and so that system has a fond spot in my heart. 
Fast forward to just a couple of months ago and I discovered Against the Darkmaster while watching "
Me, Myself, and Die
" on YouTube. After checking out the hefty Quick Start guide, I promptly ordered the even more hefty Core book.
Here's a pic of my Core book copy:
-- What I Like About the System --
It's not DnD. Don't get me wrong, I love 5e a ton, but there's something about this game... A gritty type of realism. With its open-ended system, even orcs can be dangerous...

You play a hero. Not a mere adventurer, but a hero!

Your role is clear, you are...against the Darkmaster and are meant to be heroic.

It's setting neutral and will work in any setting that has a solid Darkmaster feel. The rules draw inspiration from these books/series: Lord of the Rings, The Black Cauldron, The Wheel of Time, the Sword of Shannara, Dragonlance, etc. 

Magic has a more subtle feel than DnD.

PC death is a real possibility even from low-level monsters. This is because combat is brutally dangerous and should be avoided when possible.

Combat is different. There are no initiative rolls... Actions are declared and combat is largely simultaneous with longer reach weapons hitting first.

It has that old school feel with dozens and dozens of charts, weapons, armor types, hundreds of spells... etc

Character creation is varied. And by mixing together different Kins, Cultures, and Vocations and various Background options along with your character's Passions (the things that motivate them), you can create a variety of unique and interesting characters.

Many optional rules are available to to make the game your own.

Hugely, the black and white art in the book is old school and

AMAZING

!

Finally, from its mechanics, the art, and the setting options, the game lovingly plays homage to its MERP roots.

Check it out here:
https://www.vsdarkmaster.com/
--- How I'll Run It ---
Because combat can be so brutal, without a party, a single PC may not survive long. The game is meant to be played as a fellowship of heroes who set out to fight against the Darkmaster and its minions. I will start out with a single PC. I'll make some minor adjustments to the rules to facilitate a single character. I'll add NPC helpers and possibly a full party as the fiction dictates. At some point, I may switch to using the Fantasy Grounds ruleset to do the heavy lifting for combat.
--- The Setting ---
I'll do a homebrew setting that will come about organically during play and from character notes and passions.
Sometimes all you need is a random world map. And lo and behold, here's a good one, I think.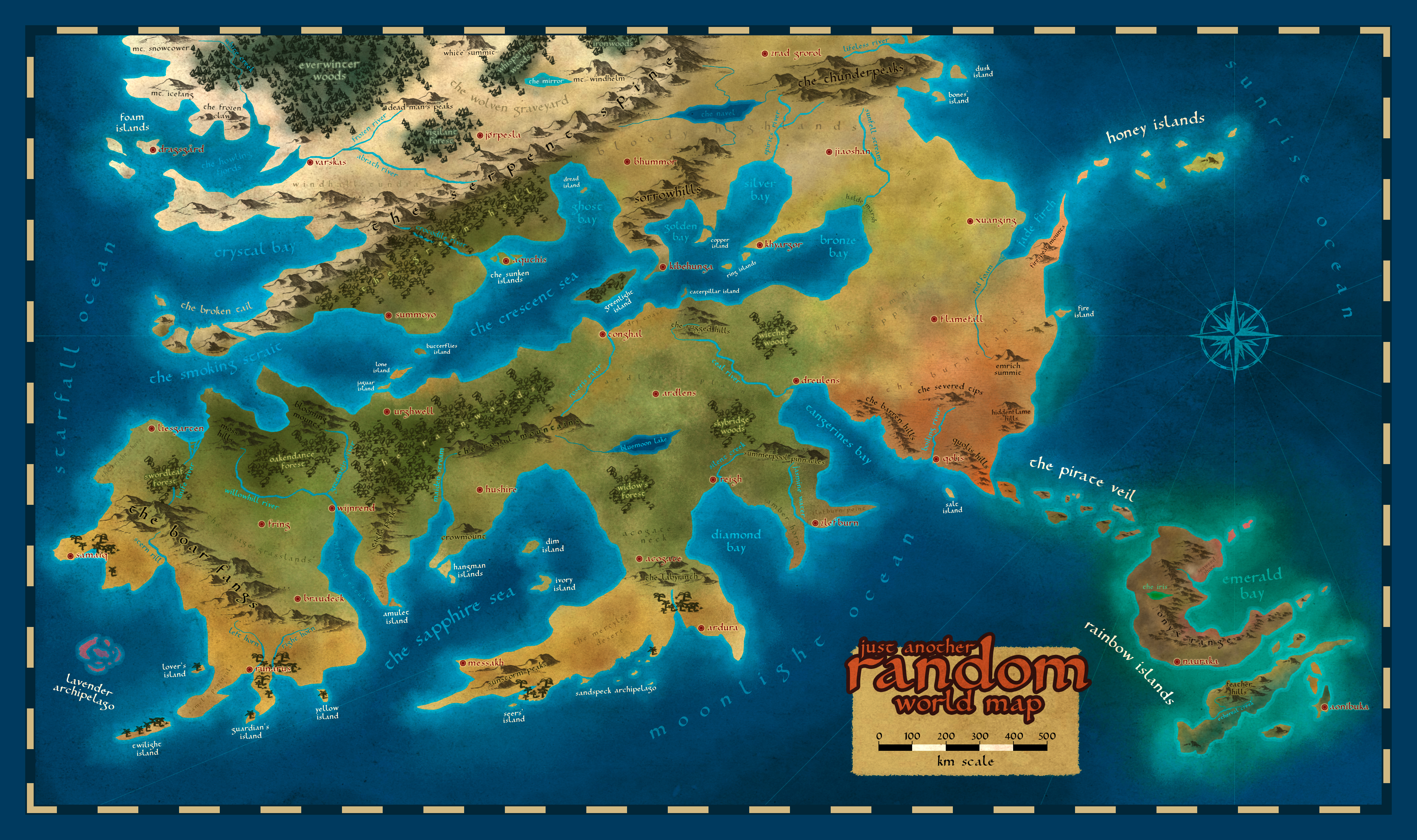 (Map creator is enanoakd. This link gives you a closer view: 
deviantart.com
)